DekTek Tile Over Existing Concrete
DekTek Tile can be applied directly over existing concrete if the concrete is in decent condition (See ALT. for concrete that is in bad condition).
First seal the tiles (top only).  This will keep the grout from discoloring the tile when grouting. See "Sealer page" for instructions on sealing.
Use Thinset or outdoor construction adhesive to attach to concrete.
Grout tile joints with cementitious grout.
After grout cures, reseal tile to include grout joints.
*If concrete has cracks less than 1/8" wide, treat them with anti-fracture membrane (available in most tile stores) before setting tile.*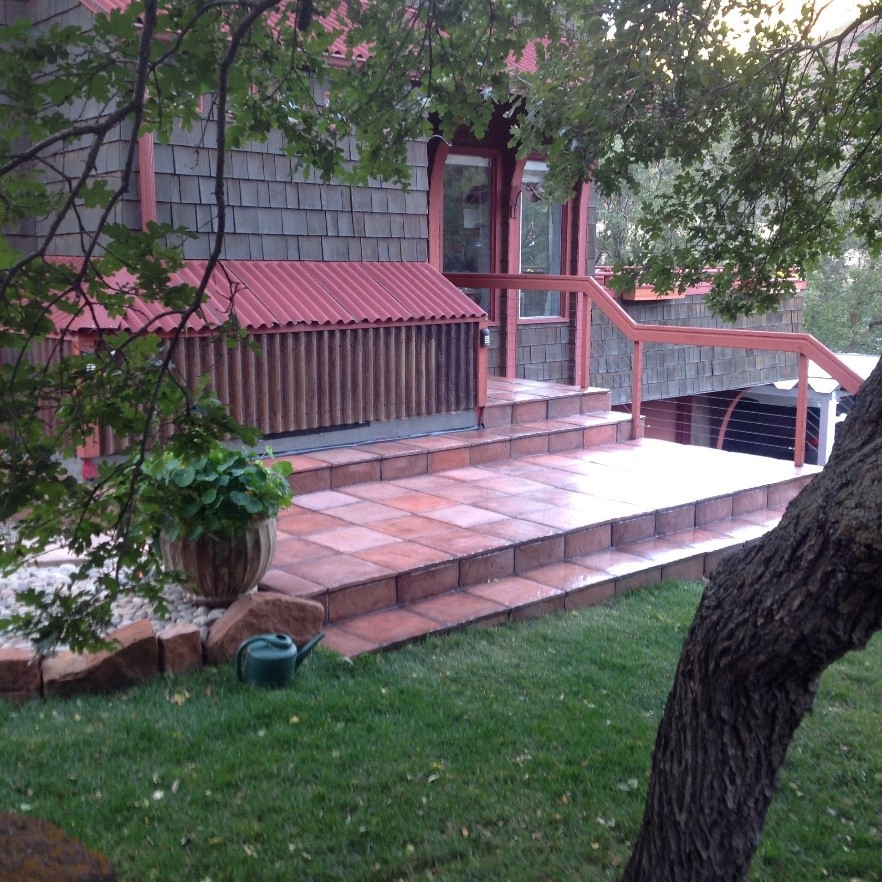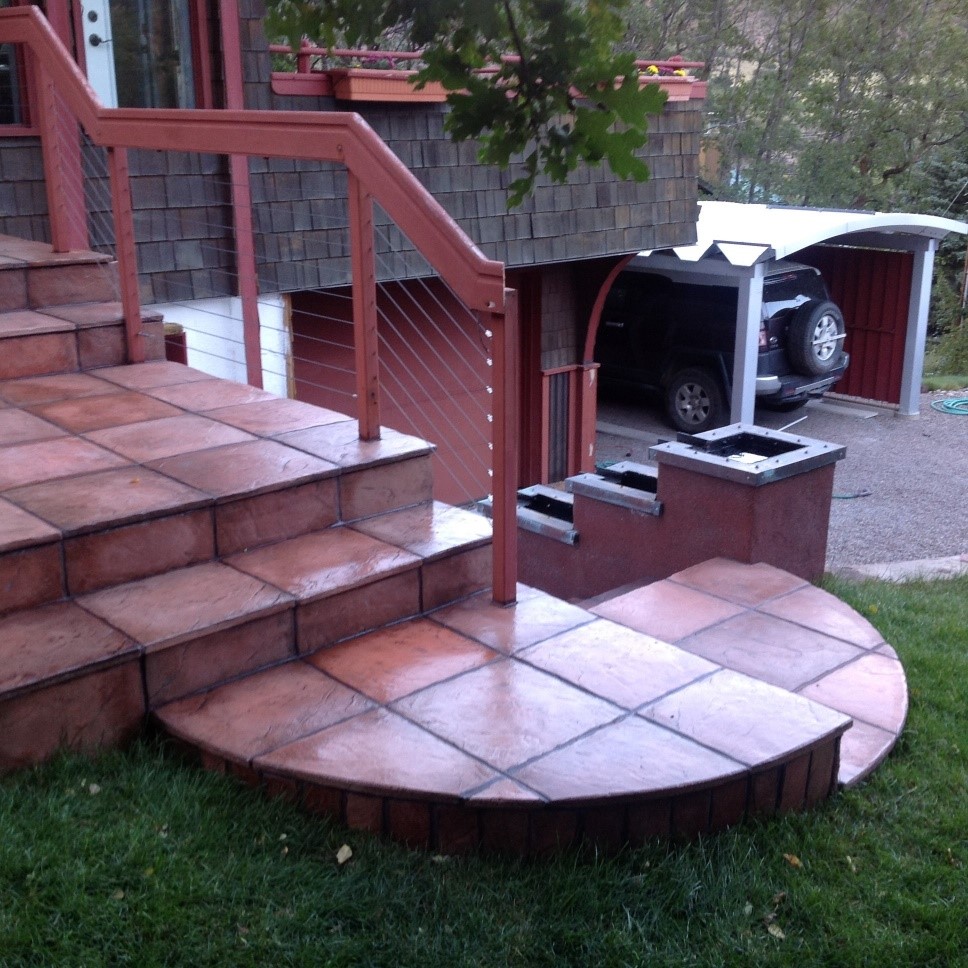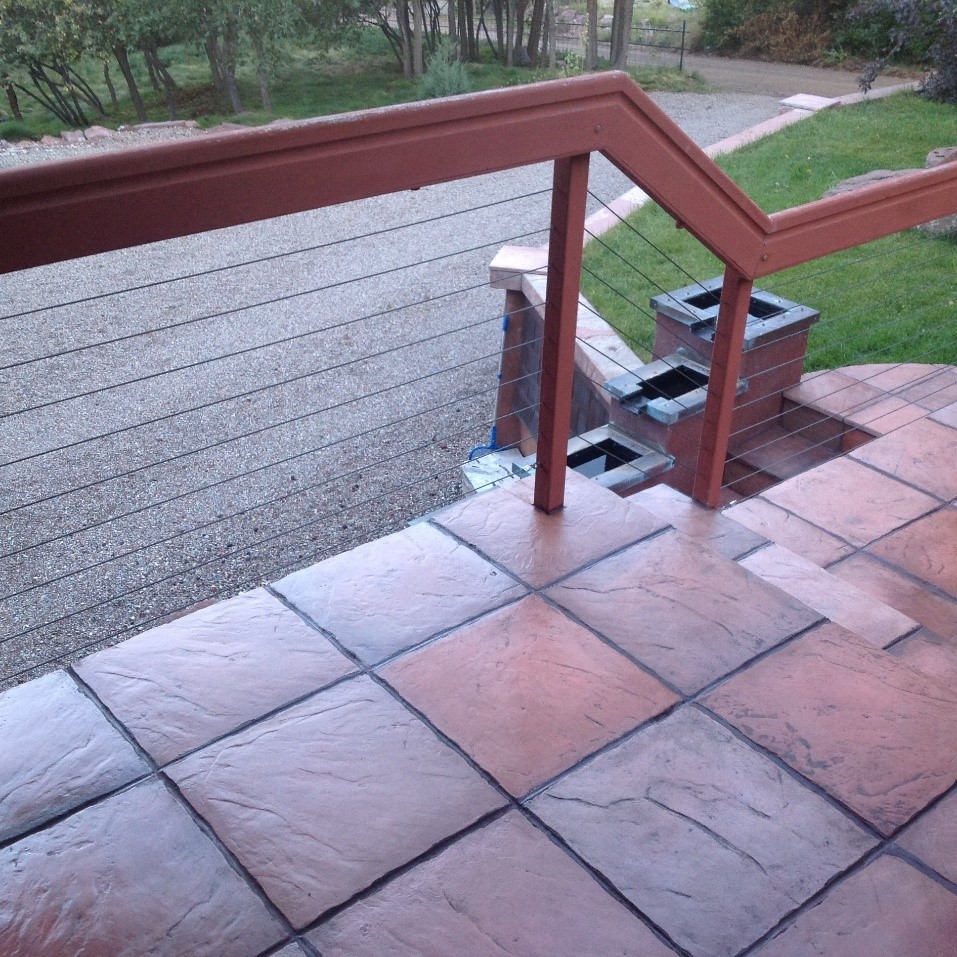 Before Picture: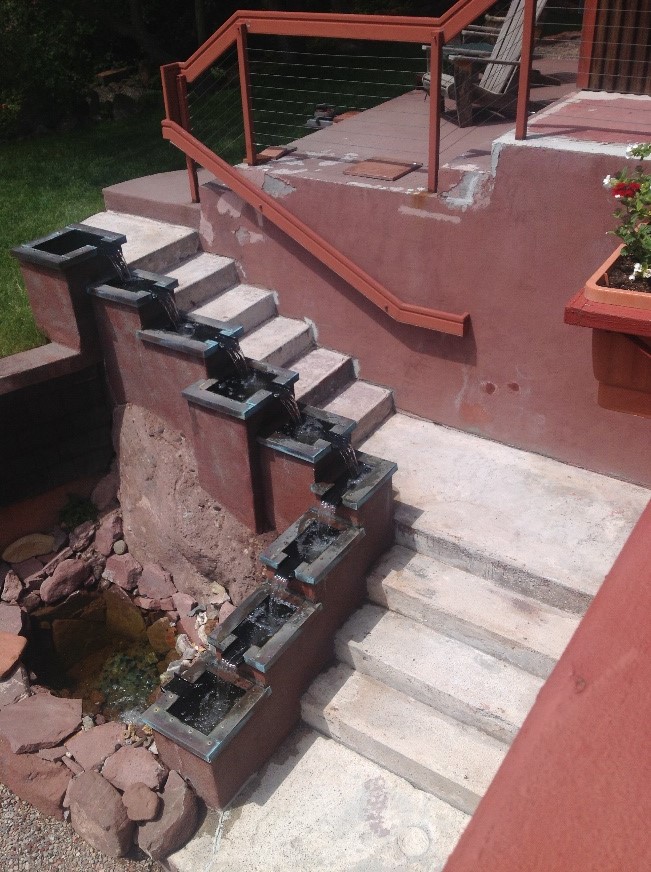 Progress Pictures: