DekTek Tile's Mission:
To Inspire Luxury Outdoor Living
To Elevate People's Lives:
     ~ Elevate their overall level of joy and happiness.
     ~ Elevate the quality of time they spend with family & friends.
     ~ Elevate their outdoors to a beautiful oasis enticing them to spend more time in nature.
     ~ Elevate their health and the amount of peace, tranquility, & relaxation brought to their life.
     ~ Elevate their homes.
     ~ Elevate the community.
     ~ Elevate their spirits.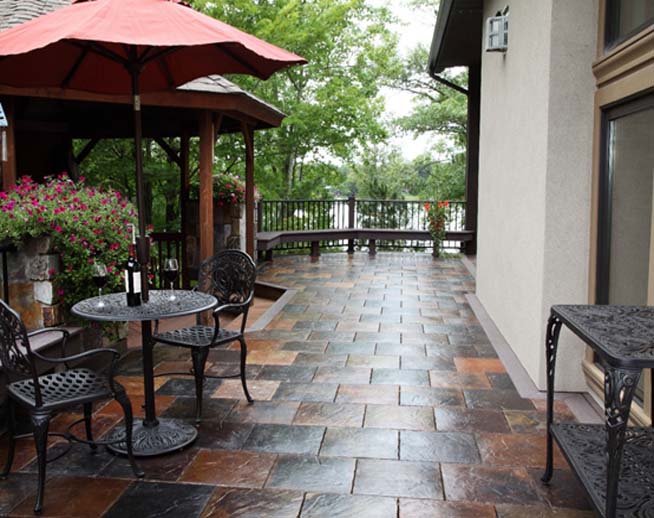 The Ultimate Outdoor Living Experience
DekTek Tile's passion is to create a beautiful and tranquil outdoor space for you to relax and enjoy Nature's abundance. Sit back and rejuvenate your spirit. Spend your time enjoying the beautiful outdoors with your family and friends, and focus on the things that are most important to you in life!
Indulge Your Senses…
DekTek's luxury decking material awakens all your senses:
See the vibrant eye-catching colors that really give your deck that "Wow-Factor".
Hear the sounds of nature, your loved ones laughing, and friends & family enjoying a good time on your DekTek Tile deck.
Taste the essence of luxury.
Touch the handcrafted textures.
Smell the smoky aromas from the grill and fire pit on your non-combustible DekTek Tile deck.
Life's too short to settle. Live the life you love. Appreciate the beauty you've created around you. Breathe in the fresh air. Relax. And Enjoy!   ~The DekTek Tile Way!