Order Samples
Whether you are interested in DekTek Tiles for your own home, or a client's home, we highly recommend samples are purchased.
Pictures of DekTek Tiles can vary drastically in different lighting. There can be a substantial difference in how the concrete pavers appear, based on if the photos were taken in the shade or light. This is why we highly suggest samples are purchased, to ensure your satisfaction with the color selection you chosen. Plus, samples will allow you to see and feel the textures of the deck tiles.
There are 2 sample size options. There is the standard DekTek Tile size which is 1" x 16" x 16", and then the other option is our new DekTek Tile Minis which are 1" x 6" x 6". The DekTek Tile Mini samples are a great way to touch, feel, and see the elegant concrete tiles with only 15% of the weight. DekTek Tile Minis weigh approximately 3 pounds per sample. The cost is $10 per sample with FREE SHIPPING (in the U.S.A.) DekTek Tile's standard tile size ( 1" x 16" x 16"), weigh roughly 20 pounds per tile (11 lbs per sq.ft.) and are a better representation of how the tiles actually look. These samples cost $19 per tile on standard colors, and $20 per tile on the Tuscan Medley samples. Shipping not included, roughly $23 per tile depending on location.
**Contractors call us to learn about your special pricing at 218-380-9330**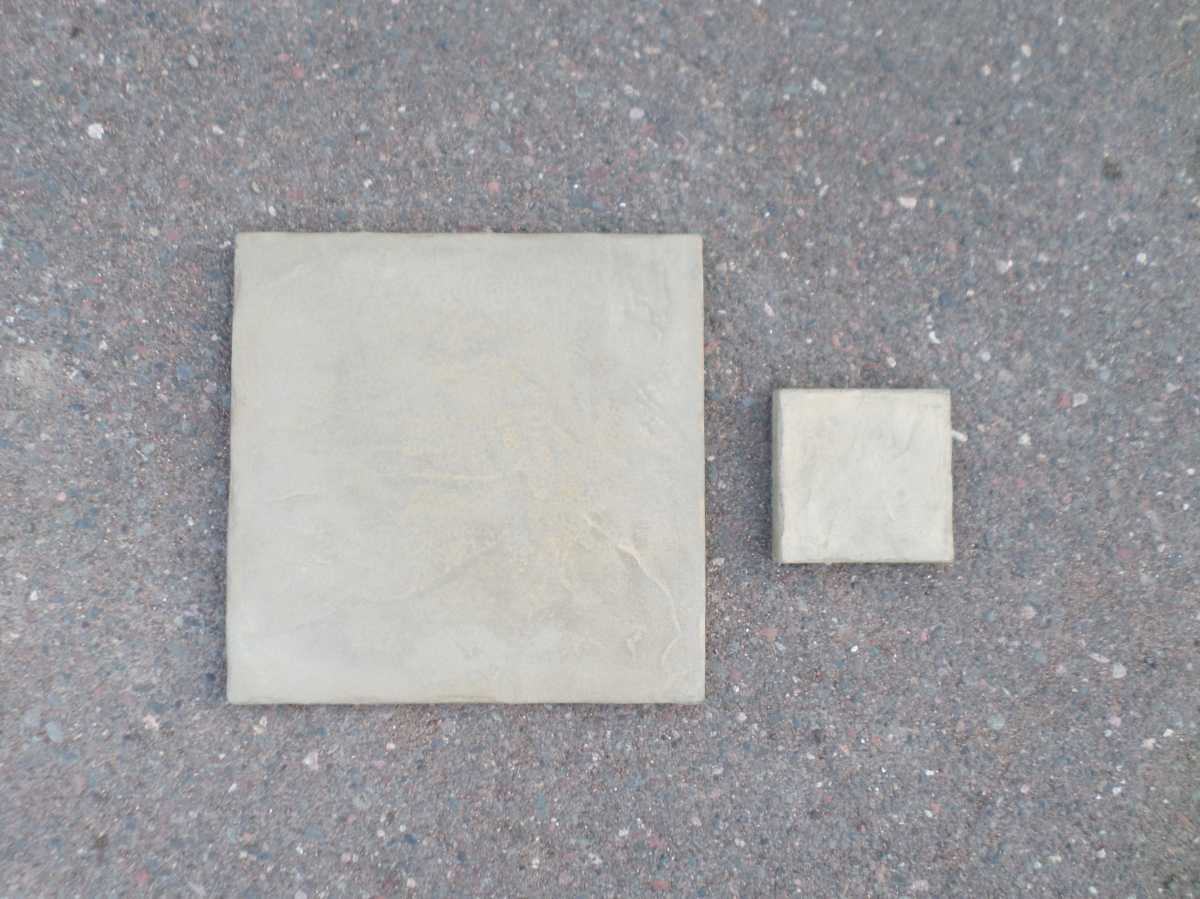 Please note: samples are only representative of some of the color variances within each DekTek color option. For example, the Tuscan Medley tiles, because of their unique coloring process, can have more than 40 color variations. The standard DekTek Tile color selections will have up to 14 slightly different color variations. A tile sample only represents some of the variations. When a sample is purchased, you will get the general representation of the color selection ordered, but keep in mind the samples you have will not cover every color variance.
Call DekTek Tile at 218-380-9330 or click on the link to order your samples. We also have custom coloring options.